The TPOTY exhibition returns to Sharjah in September 2019 as part of the Xposure International Photography Festival.
Launched by the Sharjah Government Media Bureau in 2016, Xposure is the leading photo festival in the Middle East and the official imagery and educational platform that combines a range of photography events including exhibitions, workshops, seminars, screenings, competitions and photo walks, and hosts a dedicated photographic and video production trade show.
At the 2018 festival, 50 of the best images from the first 15 years of the TPOTY awards went on show in an outdoor exhibition in Dubai and an indoor exhibition in Sharjah. Travel Photographer of the Year founder Chris Coe also chaired a panel discussion on the Art of Travel Photography talking to American travel photographer Elia Locardi and two former overall TPOTY winners, the renowned photographers Philip Lee Harvey and Timothy Allen.
In 2019 a new TPOTY exhibition will be on display at Xposure. This will showcase images and photographers featured in the awards' eight-image 'Travel' portfolio category from 2018.
Featured Photographers in 2018:
Timothy Allen (UK), Ana Abrao (Portugal), Franco Banfi (Switzerland), Remi Benali (France), Nicole Cambre (Belgium), Poras Chaudhary (India), Jasper Doest (Netherlands), Sue Flood (UK), Johnny Haglund (Norway), Martin Hartley (UK), Philip Lee Harvey (UK), Joshua Holko (Australia), Glen Howey (New Zealand), Matjaz Krivic (Slovenia), Panos Laskarakis (Greece), David Lazar (Australia), Jianhui Liao (China), Ly Hoang Long (Vietnam), Larry Louie (Canada), Michael Matlach (USA), Jacob Maentz (USA), Alessandra Meniconzi (Switzerland), Michele Palazzo (Italy), Emiliano Pinnizzotto (Italy), Malgorzata Pioro (Poland), Lorne Resnick (Canada), Jakub Rybicki (Poland), Paul Sansome (UK), Joel Santos (Portugal), Simone Sbaraglia (Italy), Jan Schlegel (Germany), Alain Schroeder (Belgium), Johan Siggesson (Sweden), Anil Sud (Canada), Wendy Timmermans (Netherlands), Marsel van Oosten (Netherlands), Nikos Vavdinoudis (Greece)
For more information please visit the Xposure festival website: www.xposure.ae
Slideshow image credits: Angel Falls © Philip Lee Harvey (UK), Migration © Nicole Cambre (Belgium); Beluga whale © Franco Banfi (Italy), Sapeurs © Johnny Haglund (Norway), Namibian desert © Marsel van Oosten (Netherlands)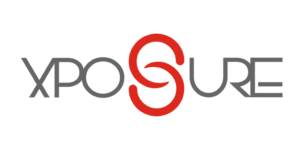 Exhibition Opening Times
19th to 22nd September 2019
Exhibitions in Xposure Main Festival Arena as part of the Sharjah Xposure International Photography Festival.