Posted by Simon Willmore
On 12th September 2019
0 Comments
Get Creative! Take a real leap forward in your photography
Are your images as good as they could be? Or is that vital 'WOW factor' missing? There's nothing more exciting in photography than making a great image. But to do this requires an understanding of light and harnessing the important technical skills and the key elements of composition which make an image strong.
This Photo Iconic two-day Eye for the Light photography course is designed to help you develop your own creativity, your understanding of light and improve your compositional skills, but will also help you to get to grips with the technical aspects of photography which often hold you back. We believe that photography should be fun so there'll be plenty of laughs along the way.
Two-day photography course in central London
Learn about light, how to control it then use it creatively
Photograph in natural, artificial & low light
Discover design & composition to create the WOW factor
Develop your compositional and technical skills
Small group, so lots of individual attention
Participant photographer level – intermediate
Great locations for landscapes, people, details, abstracts, travel images & architecture
Understanding light
Photography is all about light. Understanding its characteristics – direction, intensity, colour temperature – allows you to use it to make better images whether it's constant or changing, natural or artificial. Combine an understanding of light with a better understanding of composition and your photography will fly!
Specially-selected locations
The locations we use are specially chosen to provide good photographic opportunities in changing light, both natural and artificial, and help you to build your photographic skills and confidence.
London is rich is a variety of subjects from big landscapes and cityscapes to fascinating detail. But photography in a big city is often challenging, with changing light and large buildings, finding the best viewpoint can be problematic. These challenges make it a perfect place to learn how to work with light – shadows and highlights – to create good images. There's plenty to photograph and numerous opportunities to improve your photography skills.
Plenty of individual attention to your photography
As this photography course is highly interactive and requires time to review each photographer's approach to making images, the number of participants is strictly limited to a maximum of 8 photographers. During the workshop we'll help you individually as well as giving group tuition.
---
TIMING/LOCATION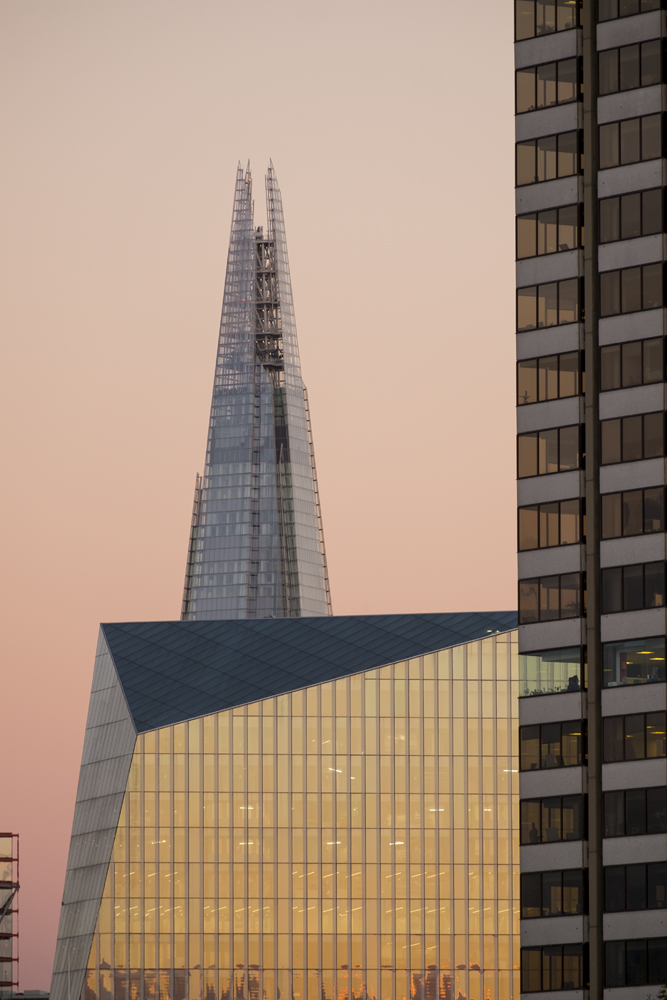 Course dates: 2020 dates TBC
Course duration: Two days
Course start: 12.00 hrs
Embankment Park, Charing Cross
Day One will finish at about 18-18.30 hrs
Day Two starts with a dawn shoot and will end at between 13-14.00 hrs.
WHAT YOU'LL LEARN ABOUT
• Understanding light & how to control it.
• Composition & how to add impact to your images.
• Identifying the key elements of composition & using them.
• Using perspective as a compositional tool.
• Understanding the important technical functions of your camera.
• Changing composition through aperture & shutter speed.
• Using aperture, shutter speed & hyperfocal distance creatively.
• Exposure & how to meter light accurately.
• Exposure as a compositional tool.
• Using filtration to control light, modify and improve an image.
• Bringing technical & creative elements together to compose better images.
• Developing a photographic style.
This workshop is organised by Photo Iconic.
The workshop price is £245. Each course participant also receives £25 worth of books, cards or mini prints from Travel Photographer of the Year.
Booking Terms & Conditions
Cancellation policy – all monies will be refunded if course is cancelled by participant up to one month before the course date. If participant cancels between one month and eight days before the course date, 50% of the full course fee is payable. If participant cancels seven or fewer days before the course date, the full course price will be payable.
Image credits: All images © Chris Coe (UK)
'Clear, honest and impartial tuition with passion and motivation – liberating, stimulating, informative, digestible and confidence-building.' Andrew Boddington