Posted by Chris Coe
On 28th September 2019
0 Comments
How do you choose your best images for different uses – a portfolio, exhibition, competitions, website or publication? It sounds easy but, as photographers, we are notoriously bad at choosing our own images objectively. We often choose our favourite ones rather than our best ones. Why is this?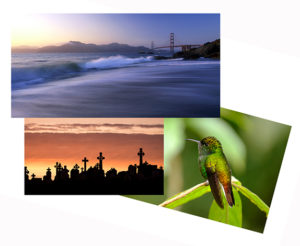 In this one-day workshop we'll look at the craft of picture selection, using your own work and helping you to understand the difference between best and favourite. This will equip you with the skills needed to choose images for your personal portfolio and website and to select images for publication, websites and exhibitions. It will also help your images to catch the eye of the judges if you enter competitions.
It's a highly interactive and hands-on workshop and will be a lot of fun. It will include a group critique to help you with selecting your best work. Plus you'll learn what makes an image have impact and how to improve your compositions too. Each participant will need to bring eight images as prints for critiquing.
These skills are often not taught but they are crucial, because with any selection of your photography you will be judged by your worst image not the best one.
This workshop is not about digital imaging or changing your images using photo manipulation software. It is about the physical process of picture editing, of choosing your images for different uses and helping you avoid the pitfalls along the way which reduce the impact of your photography.
TIMING/LOCATION
Course date: 2020 dates TBC
Course duration: One day
Course start: 10.00am
Start location: Vantage Point, Archway, London
Course finishes: approx. 4.30pm
Maximum participants: 10
WHAT YOU'LL LEARN ABOUT
What makes a strong image
Composition and creating impact
How images are used in different media
How to select images for different uses – portfolio, website, publication, exhibition and competitions
Group critique of your images
How to select your best images
The workshop is organised by Photo Iconic.
The workshop price is £75.