These products have propelled Swarovski Optik to be considered as the market leader in wildlife observation worldwide. Our guiding principal from the beginning has been "constantly improving what is good".
Swarovski Optik : The world belongs to those who can see beauty.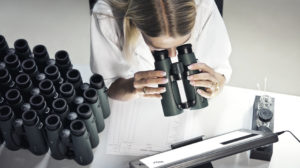 Our products are manufactured with ultra precise tolerances of 8 μ, less than a hair's breadth (approximately 60 μ). It is only through a combination of maximum precision, state-of-the-art technology and adherence to the high Swarovski Optik quality standards that we are able to consistently and permanently assure the optical perfection for which Swarovski Optik is renowned, including:
• Razor-sharp, high-contrast images with maximum color fidelity as a result of exclusively using high-precision lenses and prisms
• Complete reliability from -20 °C / +55 °C (-4 °F to +131 °F)
• Complete reliability from -10 °C / +50 °C (+14 °F to +122 °F)
The winner of the 'Endangered Planet' portfolio category will receive a pair of CL Companion 8×30 B binoculars:
THE FREEDOM TO EXPERIENCE MORE
The binoculars are easy to use and guarantee excellent viewing comfort with extraordinary image quality. Thanks to its very special features, the CL Companion is the perfect companion for anyone seeking the freedom to experience more during their travel or leisure activities.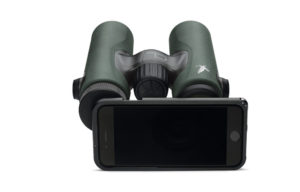 Whenever you pick up the new CL Companion you are right in the moment. Whether you're out kayaking, walking through a nature reserve, or enjoying the views from a scenic overlook, your eyes and the binoculars work together in complete harmony. Seeing takes on a whole new dimension and the observer becomes one with the wonder of nature.
See: New optics concept for unique moments
A key element of the binoculars is their new balanced optics concept. This provides every user with an unforgettable yet comfortable viewing experience with high-contrast images that are razor-sharp and color-true. The new CL Companion also delivers an impressive 132-meter (433-foot) field of view, creating even more scope for fascinating discoveries.
Feel: Intuitive handling for total comfort
Intuitive, ergonomic, and exquisitely made – the CL Companion really is the perfect companion. The binoculars are both lightweight and rugged thanks to their slim, compact design and solid magnesium housing. The carrying strap with rotating quick connector adapts smoothly to every movement. The CL Companion is available in two colors: green and anthracite.
As with most SWAROVSKI OPTIK binoculars and spotting scopes, the CL Companion can be easily connected to a SWAROVSKI OPTIK phone adapter. This makes it ideal for enjoying close-up encounters with nature while having the ability to instantly capture and share those special moments.
CL family: The popular travel and leisure companion from SWAROVSKI OPTIK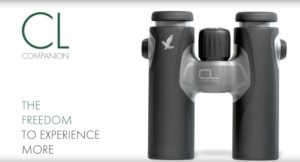 The CL family was launched in 2011 with the CL Companion. Since then, SWAROVSKI OPTIK has been offering nature lovers and outdoor enthusiasts a range of binoculars providing the uncompromising combination of outstanding optical quality and compact size. CL binoculars have become trusted companions for all kinds of travel and leisure activities, and are one of SWAROVSKI OPTIK's most successful products.
2019 SPONSORED CATEGORY:
Portfolio – 'Endangered Planet'